JA Career Readiness Conference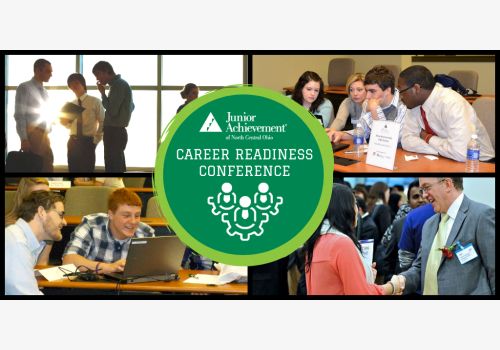 Event Completed!

When: Friday, February 21, 2020
Where: University of Akron, Polsky Building
Time: 9:00 AM EST
The JA Career Readiness Conference introduces high school students to future careers and provides them with the skills to apply for and secure their first job through interactive discussions, activities, and a business simulation competition.

During the JA Career Readiness Conference, students will have the opportunity to participate in ONE of the two different Conference Tracks during this one-day event.

In the JA Titan Track, teams of 3 students compete in an online business simulation; the success or failure of their business is based on how well they manage key decisions, including setting prices, filling production requests, establishing marketing, and investing in research and development.

In the JA Career Track, students explore and develop a vision and realistic plan for their futures by learning industry tips for applying and keeping a job through interactive discussions and group activities. Students will rotate through four of the five sessions with topics including Cell Phones in the Workplace and Women in Entrepreneurship.
Need More Information?
For more information about this event, please
contact us!