Leadership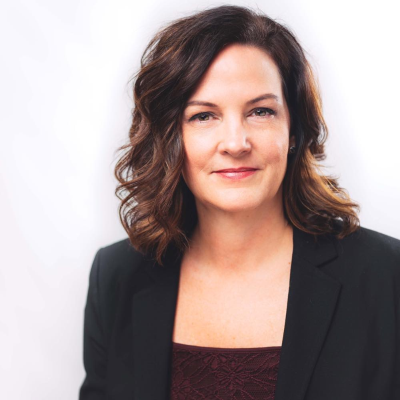 Lori McCleese – President – Leadership
I joined the newly merged Junior Achievement of North Central Ohio as the President in July 2019. Although I have been living in Northeast Ohio for over 15 years, I am a Cincinnati native and hold a B.A. in Personnel & Industrial Relations from the University of Cincinnati #GoBearcats. It was while I was a student at U.C. that I first became involved with Junior Achievement, serving as volunteer teaching fourth grade. Prior to my role at JA, I served two years as the President of the Hudson Community Foundation and six years in Development at the Alzheimer's Association. My pre-nonprofit career was as a regional director in banking, where I witnessed firsthand the need for better financial literacy education in our communities. In 2018, I obtained my CFRE certification, the only globally recognized, accredited fundraising certification, the CFRE indicates professionalism, confidence, and ethics. I will complete my Certificate in Fundraising Management from the Indiana University Lilly Family School of Philanthropy in summer 2021. I currently serve on the Education Committee for the Canton Regional Chamber of Commerce, the Government Affairs Committee for the Greater Akron Chamber and the College and Career Readiness Committee for the Orrville Area Chamber of Commerce.

A Cuyahoga Falls resident, I have two children, Morgan is a Senior majoring in International Business and Marketing at the University of Cincinnati, Mason is a sophomore at The University of Dayton studying Aerospace Engineering and playing Center on the UD football team.

My favorite…
• Part of my job: Working with a group of fun & dedicated people
• Quote: "Happiness is not something ready-made. It comes from your own actions." – Dalai Lama
• Meal: Anything breakfast!
• Ohio tradition or locale: Cuyahoga Valley National Park
• Piece of advice: Surround yourself with people who care about and support you.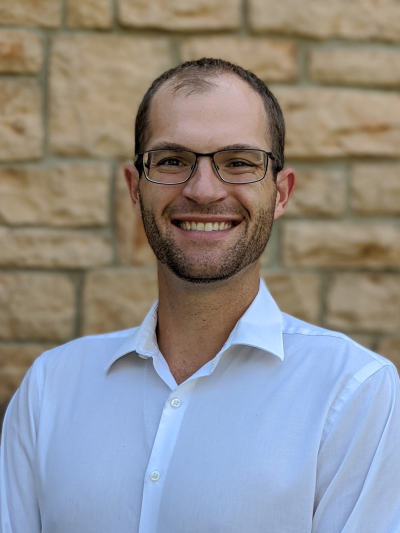 Joshua Lehman – Chief Operating Officer – Leadership
Born and raised in the Akron/Canton area, I joined the Junior Achievement of North Central Ohio team in November of 2019. Previously, I spent over four years on the development team for JA of Greater Cleveland, so I am passionate for the JA mission. Working in the personal finance field prior to JA, I saw the importance of building a sense of financial security and saving for the future goals. A graduate of the University of Akron College of Business, I earned my BBA in Marketing Management.

My dedication to community impact developed early as a Northeast Ohio native, leading me to found a paintball club at college - and to discover my fundraising passion! Since 2011, my growing experience in personal finance, entrepreneurship and fundraising has centered around providing an uplifting and outstanding experience to everyone that I interact with. Our corporate and community partners, board members, volunteers, passionate staff and everyone that I have the privilege to interact with give me the opportunity to immeasurably impact the lives of young people in our communities.

My favorite…
• Part of my job: Meeting JA alumni and learning about the impact that JA had on their lives journey is the favorite part of my job.
• Quote: "Never try to be better than someone else, but never cease trying to be the best person you can be." – John Wooden
• Meal: Spaghetti and meatballs is my go-to favorite meal, but I will never say no to tacos.
• Ohio tradition or locale: I am a Guardians fan through and through and spending the day at Progressive field with my family and friends is one of my favorite things to do.
• Piece of advice: Follow your heart in everything that you do and you can never go wrong.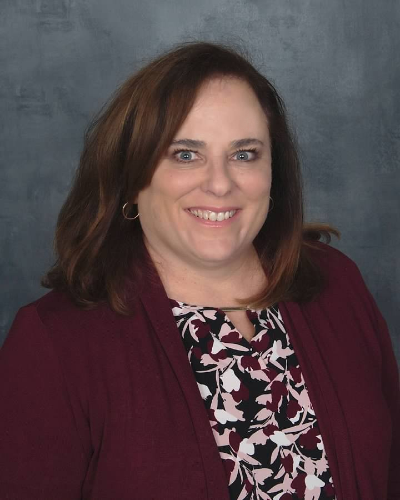 Denice Schafer – Vice President of Programs – Leadership
I joined the Junior Achievement office in 1986 where I had served as a Program Manager, Program Director and Marketing Director. In 1995, I became the President of the Junior Achievement of Mahoning Valley office in Youngstown. I returned to the North Central office as Senior District Director in 2005.

I graduated from Bowling Green State University with a BS/BA degree in Human Resource Management and Industrial Labor Relations and currently lives in Boardman with my husband, Rick. I am actively involved in my community, teaching a CCD class and volunteering with many other school and community organizations.

One thing people don't know about me is that my husband and I coordinate a baseball tournament every year in Boardman. Tournament proceeds fund scholarships and provide capital improvements to the Field of Dreams.

My favorite…
• Part of my job: Working with a great team of co-workers, educators and volunteers to positively impact young people's lives.
• Quote: "Be the change that you wish to see in the world." – Mahatma Gandhi
• Meal: My mom's meatloaf and mashed potatoes
• Ohio tradition or locale: I grew up in Sandusky so Cedar Point is a favorite destination!
• Piece of advice: Always be open to learning from others.
Holly Dawson – Development Officer, Western District – Leadership
I joined the Junior Achievement of North Central Ohio Education Team as a District Manager in August 2015. I now serve as Senior District Program Manager for Ashland, Coshocton, Crawford, Knox, Marion, Morrow and Richland counties.

Born and raised in Mansfield, Ohio, I studied Financial Management at North Central State College and previously worked as a Licensed Relationship Manager for Key Bank. I obtained both my FINRA Series 6 & 63 Investment License as well as my Ohio Life Insurance License. I currently live in the Mansfield area with my husband and four children.

My favorite…
• Part of my job: Building relationships that turn into friendships with local educators and volunteers.
• Quote: "In 20 years you will be more disappointed by what you didn't do than by what you did." – Mark Twain
• Meal: Olive Garden salad
• Ohio tradition or locale: Visiting Progressive Field and Cedar Point every summer and the local tree farm and pumpkin patches in the fall and winter.
• Piece of advice: Believe in YOU!
Tyler Adams – Vice President of Development – Leadership
My road to JA of North Central Ohio included lots of hot dogs, an ample amount of purple, and an innate urge to help as many people as possible. I graduated from The University of Akron in 2015 with a bachelor's degree in Business and Organizational Communication (Public Relations), where I discovered and fell in love with the world of non-profit.

However, my career began in sports as Director of Ticket Sales for the Mahoning Valley Scrappers (hence the hot dogs) and transitioned to nonprofit with the Alzheimer's Association in 2018 (hence the purple). After 3 years, I was promoted to Director where I helped the Cleveland Walk land a top-30 nationwide finish and over $500K in revenue for the first time in Cleveland Walk history.

In February of 2022, I became the Director of Corporate Partnerships for JA and was promoted to Vice President of Development in August 2023. It takes just one moment for a student to realize their passion and vision of their future. As a relationship creator for this organization, my goal is to bring local businesses to the forefront of a student's imagination and ignite a future of motivated and inspired talent.

My favorite…
• Part of my job: Hearing the stories of JA alumni and the impact of our mission on their lives.
• Quote: "People who are crazy enough to think they can change the world, are the ones who do."- Rob Siltanen
• Meal: A Rueben sandwich and coleslaw - hits great every time!
• Ohio tradition or locale: As a musician, I tend to gravitate to wherever I hear the music. Favorite venue in Ohio, though? A little venue in Cleveland called the Grog Shop.
• Piece of advice: Ask a lot of questions and always stay curious
Select a button below to see how you or your organization can get involved with Junior Achievement of North Central Ohio, Inc..
Donate
Volunteer
Request A Program
We use cookies to provide you a personalized experience. How we do this is by analyzing user behavior on our site and sharing data with our advertising and analytics partners. You consent to our cookie policy if you continue to use this website.