President's Note - Fall 2022
A Glance Back While Looking Forward
Author: Lori McCleese
Community Involvement
Published: Wednesday, 24 Aug 2022
---
Sharing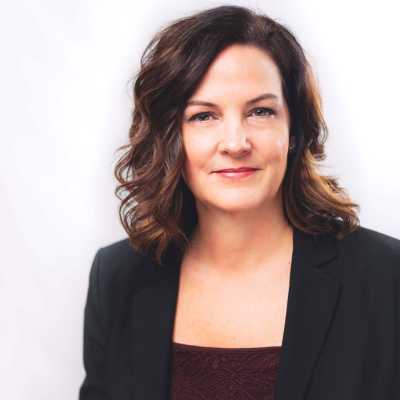 Image caption: Lori McCleese, President of JA of North Central Ohio
Recently, I celebrated my three-year anniversary as President of Junior Achievement of North Central Ohio. Shortly after my anniversary date, I was contacted by philanthropist MacKenzie Scott's team to inform me that we would be receiving a $700,000 gift to support our work. This gift is part of a larger $38.8 million gift given to JA USA and 26 of the 102 JA areas. This gift is incredibly meaningful to our staff and board, and serves as a testament to all the passion and hard work we have dedicated to our mission.
It is especially humbling when reflecting that:
3 years ago, NCO, as it exists today, was a newly merged organization with a team of 7
A year later, a global pandemic rocked our communities and created an almost overnight shift of daily life
In-person programming and volunteer classroom visits, traditional delivery, were limited for over two school years
As Lou Holtz said: everyone goes through adversity in life, but what matters is how you learn from it.
We are stronger for the challenges we faced and continue to meet head-on. Our adaptable programming and delivery approach is individualized to meet schools' needs. We are building the local talent pipeline, connecting businesses with their future workforce and exciting exploration into the agricultural space with our partnership with the Ohio Farm Bureau. And we remain focused on celebrating and raising up the next generation of leaders in the entrepreneurial space.
Our team looks very different from my first year as President. We continue to evolve in our roles – and building space – to better serve educators, volunteers, corporate partners and, most importantly, our students. We are thankful to be recognized as a leader in the financial literacy, career readiness and entrepreneurship space by MacKenzie Scott and her team.
We strive to always improve and find new, impactful ways to bring our vital content to life beyond the classroom. Your continued support of our mission is critical to the students we serve and continues to be an inspiration for brighter, more equitable tomorrows. Thank you!
Select a button below to see how you or your organization can get involved with Junior Achievement of North Central Ohio, Inc..
Donate
Volunteer
Request A Program
We use cookies to provide you a personalized experience. How we do this is by analyzing user behavior on our site and sharing data with our advertising and analytics partners. You consent to our cookie policy if you continue to use this website.