The Gift that Keeps Giving
Author: Ginnie Adams
Corporate Responsibility
Published: Thursday, 01 Sep 2022
---
Sharing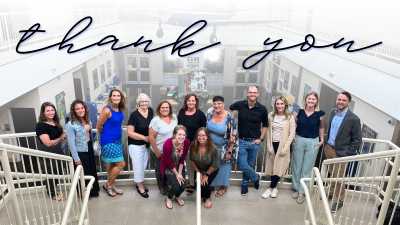 Image caption: JA of North Central Ohio team visiting corporate partner Gorman-Rupp Pumps (Mansfield)
The word "grateful" does not begin to express the response of our JA team to the announcement of philanthropist MacKenzie Scott's historical gift.
For some of us, our journey with JA started mere years ago; for others, this organization has been a major part of our lives, shaping our educational and professional path long before we were staff. This contrast reflects the population we serve. No one can deny that knowing how to manage money, be an independent thinker and plan a career path are vital – but how many of our local students have access to these resources?
We were honored and humbled by the announcement of Scott's $700,000 gift our local office. We are encouraged by her belief in our mission – and with this historical support, we are empowered to do more.
Our office may be headquartered in Stark County but we serve 16 counties. This translates to 522,605 students who need financial literacy, career readiness and entrepreneurship content in their classrooms.
Lori McCleese, NCO's President said best: "This gift truly could not have come at a better time. Junior Achievement of North Central Ohio has experienced tremendous growth over the past three years and the potential to increase our student impact is exciting."
"Exciting," to say the least! With new student initiatives on the horizon, Scott's support opens new doors to community-enriching opportunities and priorities. "Among these priorities is directing support to local schools as they begin to implement a semester-long financial literacy course as part of Ohio Senate Bill One. Next, expanding our nationally recognized high school entrepreneurship programming while providing resources and tools to support youth entrepreneurs in our communities. A third priority for JA is building a bridge between education and the professional world with a focus on creating a talent pipeline for the future of our community centered around career exploration and planning."
"This gift will allow us to invest even more in our children's future by expanding our capacity to meet the growing demands for our programs," added Jim Leahy, CFO of the Belden Brick Company and NCO's Board Chair. "My hope is that this gift acts as a catalyst to call attention to the important work Junior Achievement is doing in our schools and communities."
To MacKenzie Scott – we hope you hear our staff, Board, company partners, educators and students when we say: Thank you.
We use cookies to provide you a personalized experience. How we do this is by analyzing user behavior on our site and sharing data with our advertising and analytics partners. You consent to our cookie policy if you continue to use this website.